Compel IEBC to allow public scrutiny of voters register, activist tells court – The Star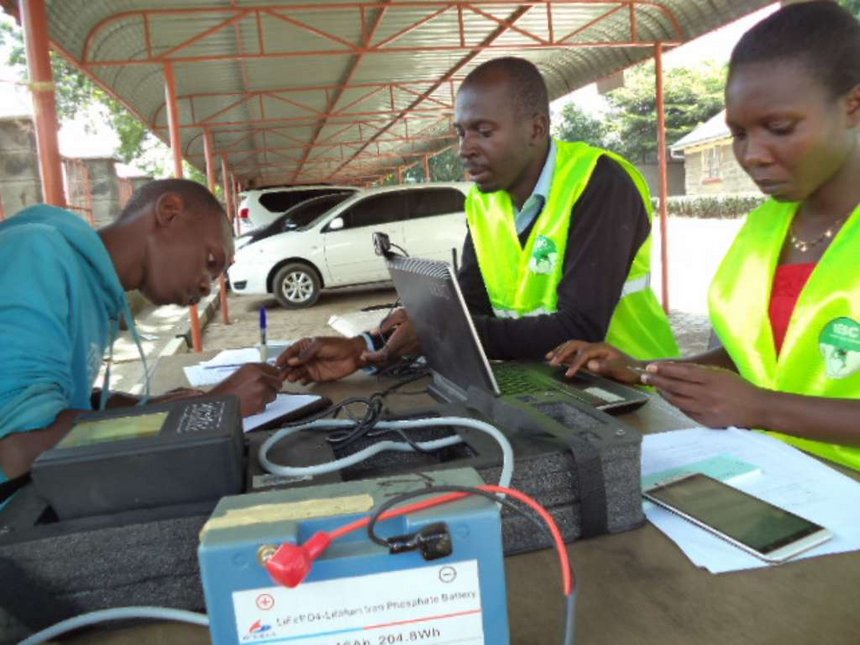 A new legal challenge aimed at forcing the IEBC to open the voters register for scrutiny has been launched at the High court.
Activist Gladwell Otieno petitioned the court on Tuesday to compel the electoral agency to publish the register for public inspection.
The activist told the court there are inconsistencies in numbers declared by the IEBC.
"There are noted inconsistencies in numbers declared by IEBC. It is only fair and just the actual status is ascertained," she says in her application filed just 20 days to the August 8 voting day.
"It will be fair and just to allow the register voters to be subjected to public inspection…This will enable the applicant to ascertain the actual number of registered voters in affected regions."
Otieno, who is Africog founder and executive director, also wants the court to prohibit the commission from deploying the register before it is scrutinised.
She is also seeking to compel IEBC to gazette the final register per polling station but wants it stopped from distributing the register to returning officers pending determination of the case.
Otieno's argument is that Section 6 of the Election Act requires that the register be opened up for inspection within 90 days to a general election.
But she noted that despite her requests, the commission has declined to publish the register as required by law or even take into account submissions by concerned persons.
"The continued non-observance of provisions of the law constitute a threat to the rights and freedoms for a free and fair election."
She noted failure by the electoral agency to meet scrutiny demands would be an affront to principles of the electoral system as espoused in article 81 of the constitution.
The applicant further says she has legitimate expectations that the commission will, at all times, be guided by the law.
Otieno wants the suit expedited to enable "an electoral process that is transparent and administered in an impartial manner".
About AfriCOG
Africa Centre for Open Governance (AfriCOG) is an independent non-profit organization whose governance and anti-corruption reform initiatives are aimed at addressing the structural causes of Kenya's governance crisis while facilitating permanent civic vigilance..read more
Subscribe to our newsletter!